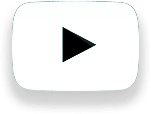 High Strung Free Dance
---
In the new High Strung movie, High Strung Free Dance, Zander Raines, a dazzling young choreographer (Thomas Doherty) gives the break of a lifetime to two hopeful artists when he casts a stunning contemporary dancer, Barlow (Juliet Doherty) and innovative pianist, Charlie (Harry Jarvis) in New York's most-anticipated new Broadway show: Free Dance. But the move throws off the show's delicate creative balance when Charlie falls hard for Barlow while Zander embraces her as his muse.
The question is, how much are these talented artists willing to risk for love?
---

---
SUBSCRIBE
Sign up to receive news and updates.
---