Filmmakers
About the High Strung Filmmakers
---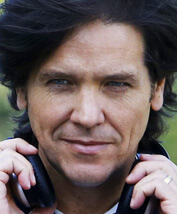 Michael Damian
Writer / Director / Producer
Michael Damian
has starred on Broadway, had 8 Top 40 hits including the #1 record
Rock On
. He played the role of 'Danny Romalotti' on
The Young and the Restless
for 18 years and has written and directed 12 films.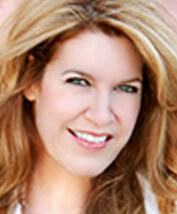 Janeen Damian
Writer / Producer
Janeen Damian
won a ballet scholarship at the School of American Ballet, went on to enjoy a prolific dance career in FILM and TV working with artists Michael Jackson and Prince to name a few and has written and produced 12 films.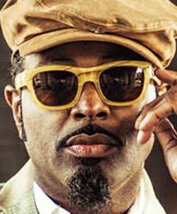 Dave Scott
Executive Producer (High Strung and High Strung Free Dance)
Choreographer (High Strung)
Dave Scott danced his way 'straight outta Compton' and straight into Hollywood and a multi-faceted career in dance, choreography, and artist development spanning music, film, television, and commercials.
Dave has filmed several projects for both film and television, including; Mindless Behavior on Ellen and So You think You Can Dance. Dave also lends his voice and moves to The Black Eyed Pea Experience for Kinect on Xbox, and The Hip Hop Dance Experience now in stores. In theaters Fall of 2013, Battle of the Year: Dreamteam will be the first ever world wide release of an all b-boy film, which he is co-producer/choreographer.
You can also see Dave's moves on the big screen in the 3D phenomenon - Step Up 3D (which he received the award for Best Choreography in a feature film at the World of Dance awards) and the romantic comedy Maid of Honor. Dave has also been featured on Dancing with the Stars and has hosted hit MTV show Countdown to American's Best Dance Crew. Other theatrical credits include Dance Flick, Stomp the Yard, You Got Served (which garnered him the 10th Annual Choreography Award for Best Choreography in a Feature) and Step Up 2 (for which he won the Fred Astaire Award) In addition, Scott was the key ingredient behind the success of B2K, giving them their name, style, hot dance moves, and all out sex appeal. In just two years, B2K scored two platinum albums; and headlined sold-out tours nationwide.
Scott has graced the covers of virtually every industry publication including Dance Spirit and Arena Magazine, as well as features in LA Times West Magazine, King, Vibe, and Grip, and has performed at nearly every major award show. Scott continues to teach master classes in dance nationwide, and to inspire kids and adults of all ages.
---
About High Strung Free Dance
---
About The First High Strung Movie
---
SUBSCRIBE
Sign up to receive news and updates.
---